Jumeirah Dar Al Masyaf
Dubai, UAE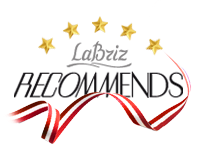 price per night:
from 120$
+28 .. +30
wind south 1 - 3 m/s, atmospheric pressure 758-760
Jumeirah Group

Madinat Jumeirah the Arabian Resort is located on its own private beach and includes three magnificent hotels: Jumeirah Al Qasr, Jumeirah Mina A'Salam and Jumeirah Al Naseem, as well as 29 traditional summer houses at Jumeirah Dar Al Masyaf and 7 luxury villas at Jumeirah Malakiya. The hotel buildings, restaurants and other facilities of the complex are surrounded by landscaped gardens and are connected by water channels with a total length of about 3 kilometers.

Jumeirah Dar Al Masyaf was opened in 2006.
The date of the last renovation is 2015.

The hotel's elegant ochre two-story Arab-style cottages are set amidst a well-tended garden and winding water channels, on the shore of a spacious beach washed by the clear waters of the Persian Gulf.

The rooms have elegant oriental interiors, decorated in warm colors, elegant antique furniture and original decorations in the Arab tradition. From the cozy terraces you can enjoy beautiful views of the surrounding landscape and the sea.
Each room features air conditioning, LCD TV, telephone, internet access, safe, mini-bar, toiletries, and a hairdryer.

Madinat Jumeirah offers more than 50 world-class restaurants and bars. The closest ones to the hotel are:

«French Riviera» specializes in the fine cuisine of the southern region of France.
«Pai Thai» invites to enjoy flavorful dishes of traditional Thai cuisine surrounded by the lush greenery of the garden.
«The Hide» is a luxurious steakhouse, offering modern meat cuisine.
«Arboretum» with a picturesque view of the Persian Gulf, serves fine Arabic cuisine in an elegant setting.
«Al Fayrooz Lounge» is the perfect place for an afternoon tea with desserts or an evening aperitif.
«Pierchik» is a restaurant on the hotel's private pier, serving delicious fish and seafood dishes.

On the territory of the resort there is Talise Spa, a chic wellness center and a real oasis of beauty and tranquility located among the lush garden. It offers a wide range of procedures and programs based on Western and Eastern methods and the use of natural cosmetics.

The hotel offers swimming pools, water sports center, beach volleyball, access to Wild Wadi Waterpark, kids' clubs, business center, parking, concierge, laundry and dry cleaning services.

Jumeirah Dar Al Masyaf is 30 km from Dubai International Airport.