Copacabana Palace
Rio de Janeiro, Brazil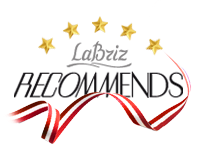 price per night:
from 224$
+20 .. +22
wind east 1 - 3 m/s, atmospheric pressure 753-755
Superbly positioned overlooking the sea, this glamorous Orient-Express landmark in Rio has been welcoming the rich and famous since its Art Deco doors swung open in 1923. Fred Astaire and Ginger Rogers danced here and the Rolling Stones tuned up in its grand salon before their concert on the beach.

The magnificent pool, with its adjacent super-cool Bar do Copa, are where Brazil's style setters gather to soak up the sun. The hotel's restaurants are also destinations in themselves, whether for great local dishes or fine Italian dining in Hotel Cipriani Restaurant.

The Hotel Cipriani Restaurant is one of the most sophisticated restaurants in Rio and is patronised by the jet set of Rio. Open for lunch and dinner, the much awarded Hotel Cipriani Restaurant offers the very best of north Italian cuisine in a setting of elegant opulence.

Chef Francesco Carli prepares both traditional and innovative Italian dishes. Carli previously worked in the Orient-Express Hotel Cipriani and Palazzo Vendramin in Venice and many of the dishes are the same as those on Hotel Cipriani's menu.

Carli is delighted, although not surprised, with the quality of the ingredients he has found in Brazil and only supplements local ingredients with imported items, such as Italian oils and wines, when the Brazilian equivalent would compromise the authenticity and flavour of the dish.