Sofitel Montreal Golden Mile
Montreal, Canada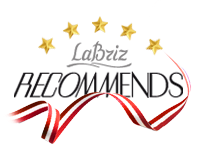 price per night:
from 150$
0 .. -2
wind soth west 8 - 10 m/s, atmospheric pressure 752-754
Sofitel Hotels & Resorts

Sofitel Montreal Golden Mile was opened in 2002.

This modern hotel is ideally located in the Golden square mile historic district in Central Montreal, close to the epicenter of the city's cultural life, shops and restaurants.

The elegant rooms are individually decorated with bright design solutions. From windows ypu can enjoy a magnificent view of the city or a cozy courtyard.
Each room features air conditioning, LCD TV, telephone, internet access, minibar, tea and coffee making facilities, coffee machine, toiletries, and a hairdryer.

The hotel has a fine restaurant and bar.

«Le Renoir» serves fine french cuisine in an elegant setting or on the cozy terrace overlooking the hotel's courtyard.
«Le Bar» invites for a french-style coffee break or enjoy refreshing drinks and cocktails in a pleasant atmosphere.

The hotel offers a gym, business corner, concierge, laundry and dry cleaning services.

Sofitel Montreal Golden Mile is 20 km from Montreal International Airport.