One&Only Le Saint Geran
Mauritius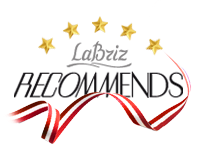 price per night:
from 319€
+19 .. +21
wind east 6 - 8 m/s, atmospheric pressure 765-767
At One&Only Le Saint Géran, Mauritian influences reign supreme.

Originally opened in 1975 and remodeled in 2010, the resort's relaxed and discreet luxury is complemented by service that is attentive, yet unobtrusive.
Here, terraced and balconied rooms all face out privately to the Indian Ocean.
Under the calm sway of thousands of coconut palms, immaculate gardens run down to the edge of the coral-sand beach, which seamlessly wraps the peninsula for over a mile.


The sheltered lagoon provides calm waters for an array of water sports accessible within steps and idyllic for adults and children alike.
Deft skills dispense sublime calm and confidence at the spa, a discreet sanctuary with its own private lap pool.
The lush Gary Player 9-hole golf course situated in the resort's grounds has its own Golf Academy and clubhouse.


Immortalised in Bernardin de Saint Pierre's novel 'Paul et Virginie,' the resort's peninsula is near the site of Le Saint Géran shipwreck.

Suites are handsome spaces of fine proportion, offering vistas of the deep blue of the Indian Ocean. All suites feature a private terrace facing either the ocean or cove, or a door opening onto a tropical garden.
Spacious bathrooms are beautifully appointed, with great cascading showers. All guests have personalised 24-hour butler service.


Exquisite taste and grand opulence seamlessly blend with state-of-the-art technology within One&Only Le Saint Géran's 165 suites and one villa.
Panoramic windows seem to magically bring the azure sea and lagoon close enough to touch. Beds are covered with Egyptian cotton sheets, piled high with goose down pillows.
Every piece of hand selected furniture along with the artful colours of Indian Ocean spices contribute to the suites' gentle ambience.

At One&Only Le Saint Géran, dining is an experience of gastronomic world discovery and delight, worthy of all senses.
With two dining options from Michelin-starred chefs, guests at the resort can expect a culinary experience that is the pick of Mauritius, and far beyond imagination.