Hilton Seychelles Labriz Resort & Spa
Republic of Seychelles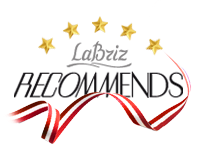 price per night:
from 180€
+29 .. +31
wind soth west 2 - 4 m/s, atmospheric pressure 756-758
Hilton Hotels & Resorts

Hilton Seychelles Labriz Resort & Spa Hotel was opened in 2007.

Magnificent Hilton Labriz Resort & Spa is located on Silhouette Island, one of the most beautiful in Seychelles close to the unique marine National Park.

The spacious, equipped with the latest technology, rooms have stylish modern interiors, with natural wood finishing, comfortable furniture, decorated with original details and bright decorative pillows with spacious terraces, offering stunning ocean views, lush gardens and picturesque mountains.
Each room features air conditioning, TV LCD, mini-bar, toiletiers, hairdryer.

There are great restaurants and bars.

«Grann Kaz» is a restored plantation house of the Dauban family, who are the former owners of the island. Nowadays there is a museum, library, art gallery, boutique and restaurant presenting Creole cuisine.
«Portobello» restaurant specializes in modern Italian cuisine accompanied by a rich wine list from the hotel's wine cellar.
«Café Dauban» with an outdoor terrace overlooking the ocean, serves Breakfast, lunch and dinner.
At «Teppanyaki» classical Japanese restaurant with an open kitchen you can taste fresh seafood and enjoy the wonderful views of the mountains and the lake.
«La Pizzeria» by the pool serves a delicious pizza.
At «Lo Brizan» stylish bar you can try exotic signature cocktails.

The hotel's SPA centre is an oasis of beauty and tranquility, located on the top of a cliff, surrounded by dense thickets of the jungle. It offers a wide range of different types of massages, SPA treatments and programs based on Creole traditions and using natural products.

On site there is a swimming pool, a tennis court, fitness center, water sports and a diving centre. The hotel offers as well sea cruises, deep sea fishing, excursions in the mountains and in the nature reserve, beach BBQ, bikes, badminton, billiards and volleyball.

The hotel offers a private sandy beach, Internet corner, medical office, car parking, car rental, laundry and dry cleaning services.

Hilton Seychelles Labriz Resort & Spa is 45-minutes' boat ride or 15 minutes' flight from Mahé International Airport.