Hôtel Barrière Le Carl Gustaf St Barth
Saint Barthélemy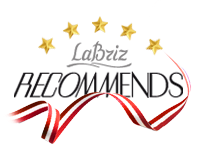 price per night:
from 710$
+27 .. +29
wind northeast 5 - 7 m/s, atmospheric pressure 763-765
Hôtels Barrière

Hôtel Barrière Le Carl Gustaf was opened in 2019.

This unique hotel is located near the center of Gustavia, on the South-Western slope of the hill that descends to one of the most beautiful beaches on the Island.

The hotel consists of the historic Carl Gustaf House and several bungalows. The rooms have a homely atmosphere filled with tropical elegance and casual luxury. Almost every room offers unforgettable sunset views.
Each room features air conditioning, LCD TV, internet access, telephone, mini-bar, safe, toiletries, and a hairdryer.

The hotel has two excellent restaurants and a bar.

«Fouquet's Saint-Barth» serves delicious breakfasts and fine French cuisine during the day.
«Shellona» specializes in Mediterranean and Caribbean cuisine.
«The Fouquet's Bar» offers signature cocktails and mesmerizing views of the twinkling lights of Gustavia small harbour.

The signature Spa Diane Barrière offers multi-sensory stimulation, individual complex of treatments and massages, among other classic Spa ones.

The hotel offers an equipped gym and yoga ыtudio, the most popular «Shellona Beach Club» on the Island, water sports, sea and sightseeing programs, parking, concierge, laundry and dry cleaning services.

Hôtel Barrière Le Carl Gustaf is 2 km from Saint Barthelemy International Airport.