Villa Athena Valle Dei Templi
Sicily, Italy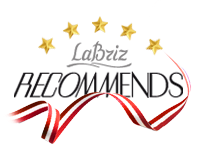 price per night:
from 100€
+8 .. +10
wind soth west 0 - 2 m/s, atmospheric pressure 762-764
Villa Athena Valle Dei Templi was opened in 1972.
The hotel became as the 5-star one in 2009.
The hotel is renovated every year.

The magnificent hotel is located in Agrigento, in the heart of the Valley of temples, which is a UNESCO world heritage site.

The rooms are decorated in a Sicilian style with elegant furniture. There are views of temples and ancient olive trees from the windows.
Each room features air conditioning, LCD TV, telephone, internet access, safe, mini-bar, toiletries, hairdryer.

The hotel has a lovely restaurant and bar.

«Terrazza degli Dei» restaurant with magnificent views of olive and almond trees offers colorful local cuisine.
«Bar Federico II» provides an exclusive selection of drinks, cocktails and snacks.

The hotel has an amazing Spa area with an indoor pool and treatment rooms. Here the best manual methods are combined with an unusual synthesis of flavors and colors, with the sweetness of almonds, with the energetic aroma of citrus - natural sources of body health. In a cozy atmosphere, away from everyday stress, you will reach the balance of body and mind through fragrant emotional showers, immersed in a relaxing hydro massage, enveloped in a warm cloud of steam, and then relax and enjoy with a cup of herbal tea.

The hotel offers an outdoor pool, garden, gym garden, parking, concierge, laundry and dry cleaning services.

Villa Athena Valle Dei Templi is 160 km from Catania International Airport.