Baraza Resort & Spa
Zanzibar, Tanzania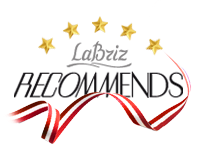 price per night:
from 340$
+24 .. +26
wind south 4 - 6 m/s, atmospheric pressure 758-760
Baraza Resort & Spa opened its doors in 2008.

Gorgeous oasis in Arabic style is located by the desert, dazzling Bwejuu white beach, acclaimed as one of the top 30 beaches in the world by Conde Nast Treveller magazine.

The architecture and decoration of Baraza Resort & Spa reflect the rich historical heritage of Swahili. Quaint arches and galleries, works of art by local artists, amazing carving wood and stone, openwork copper embossing, mosaics, and huge oil lamps create a unique atmosphere of magical Arabian tales. Villas impress with luxurious interiors and spacious terraces with private pool.
Each room has air conditioning, TV, CD player, minibar, set for making tea and coffee.

Chic restaurants have delicacies prepared according to recipes of Tanzanian, Arab, Indian, Persian and International cuisine with spicy local seasonings.

«Ocean» restaurant and lounge bar throughout the day offers rich buffets, specialties and traditional dishes, as well as a wide selection of drinks and cocktails.
«Livingstone Terrace» outdoor restaurant serves gourmet breakfasts and dinners.
«Sultans Dining Room» elegant restaurant serves a signature culinary delights from the chef.
«Dhahabu» cosy bar is the perfect place for an evening cocktail or aperitif.

The hotel features a luxurious Frangipani Spa centre with a swimming pool, fitness room, relaxation areas, indoor and outdoor treatment pavilions surrounded by the gardens. The center's specialists from Thailand, India, and Indonesia will offer unique massage techniques, aromatherapy treatments, as well as care services for face and body, using superior natural products, including exotic essential oils.

On site there is a large outdoor swimming pool with underwater music, tennis court, water sports centre. The hotel offers diving, beach volleyball and football, sea and cycling, exciting excursions, lessons, swahili and much more.

It offers a library with a large collection of books about the history and culture of Zanzibar and East Africa, Souvenirs&gift shop, internet access, concierge services and laundry facilities.

Baraza Resort & Spa is located 50 minutes' drive from Zanzibar International Airport.